Something that us longtime Santa Rosans are known for is calling things by their old names. It's a little game we play, a sort of secret handshake, delivered with unspoken bond. Call it The Old-Name Game.
For example, here's two lifelong Santa Rosans discussing traffic:"Oh, man, I had to drive on Santa Rosa Avenue last Saturday," says Rick Moshier. "Once you get past Zumwalt Magrini and the Ponderosa, it's just a mess.""You're tellin' me!" replies Jason Kelley. "I got stuck in front of the El Rancho Tropicana for a half hour! I had to stop at Everybody's Talking afterwards just to calm my nerves!"
Of course, there's also the "Confuse-a-Tourist" variation of the game, where one gives correct directions based on landmarks that existed fifty years ago:"Hey, you, can you tell me where the library is?""Sure! Go up Third Street here, you'll pass the 'Til Two, and then hang a left on Hinton, you'll pass the Topaz Room. Go right on Fourth Street, then walk past the Brothers 4 and Rosenberg's and the Tower Theater, and you can't miss it!"
Most people find this game juvenile and immature, but what "most people" think is not the point. When you've stuck it out in Santa Rosa—while so many that you love have moved away, and so many others have moved here and wrecked things—you need something to hold onto that's yours. For those who were born here, it's a way of retaining a handle on their hometown as the city's identity is either slowly sold off or crushed under the wheels of progress.
Here're a few new contenders for the calling-things-by-their-old-name game.
1-2-3 Billiards: The rumor on the street from those in the know is that 1-2-3 Billiards, Santa Rosa's oldest pool hall, is slated to close. This is a heavy blow to Santa Rosa's working class, especially after the shuttering two years ago of our last remaining bowling alley, Continental Lanes in Roseland. There's whispers that the building will be converted into a Trek Bicycle concept store, which seems superfluous considering the great job the Bike Peddler does. To us, it'll always be 1-2-3 Billiards. File next to: The Wherehouse, Leatherby's, Acapulco.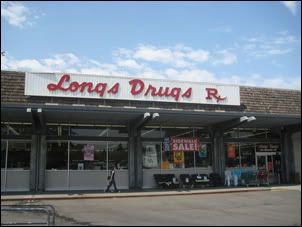 Longs Drugs: Now that the little drug store chain that could has been sold to CVS Pharmacy, one can only imagine what's going to happen to the old spot on Mendocino Avenue. Will the checkout lady who always asks what "treasures" you found still be there? Will they replace the late '60s shingles on the roof? Will they still stock 900 different pairs of flip-flops in May? I know, I know. . . it's a chain, and two of the best things about the place are already gone (the drop-cup vending machine for 35-cent soda and the great jingle, "Take the Longs way home, Longs belongs to everyone"). But no matter what kind of overly sterile environment moves in, to us, it'll always be Longs Drugs. File next to: MacFrugal's, Rainbow Records, Arctic Circle.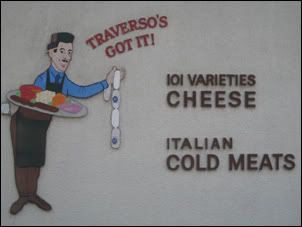 Traverso's: It makes sense for them to be across the street from a lot of old people with money, but Fountaingrove's gain is downtown's loss. Now who will spend all day politely dealing with people asking for change for the bus? I was talking with Michael Traverso, one of the friendliest check-out clerks in the world, after they sold the building and started looking for a new location. Here's my favorite thing about the move: Michael says they're completely planning on taking the store's hardwood floor with them. "Really? You can do that?" I asked him. "Sure!" he said. "It's the original floor! We moved it from our old location when we moved here!" You gotta love stuff like that. I have no idea what the hell they'll put on that corner, but to us, it'll always be Traverso's.
Kinko'sCopies: A tough one here, on two levels. First of all, the real Kinko's location is on Third and D, no doubt. And secondly, its current location on Fourth and D, according to the game, should always be called the Brothers 4, or the Rosenberg's Men's Department, or, by all means, Copperfield's. So what of the announcement that Kinko's is changing its name to "FedEx Office?" And of the fact that their company policy has been restructured over and over again to inconvenience the customer? Tell you what: let's not even honor 'em in the old-name game. File next to: Farmers Drug, Prez Records, Fourth Street Franks.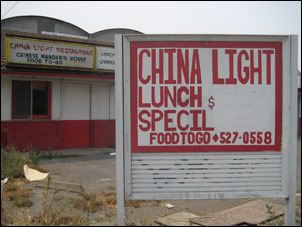 China Light: And so it is closed, the dingiest little Chinese restaurant in Santa Rosa. The best thing about China Light, of course, was the beautiful misspelling on its corner sign: "Lunch Specil." Anyone remember when a car crashed through the front of the building, and it took the owners 8 months to patch up the gigantic hole? Seriously, for 8 months there was just a pile of bricks and a sheet of cardboard covering the wall. I checked their health code violations on the Sonoma County Food Inspection website once, and they had about 5 or 6 critical violations. No matter—the corner of College and Cleveland Avenues will always belong to China Light. File next to: Black Sparrow Press, Yardbirds' Distribution Warehouse.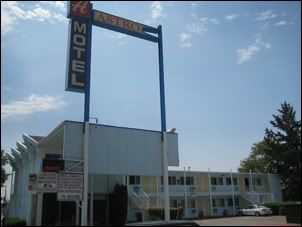 The Astro Motel: It is, by far, the funniest sign we've seen in a long, long time. Currently posted outside of the Astro Motel, well-known as a hotbed of illicit activity, is this gem: "Coming in 2009! The Wine Country Inn and Suites!" For real! Never mind that the last time I was there, there were razor blade chop marks on the nightstand and a syringe behind the TV, or that people have tried to jump off the roof, or that the cops show up there on a weekly basis. "The Wine Country Inn and Suites"—sounds classy. To us, it'll always be the Astro Motel. File next to: Brother Juniper's, Me & Em's Liquors.