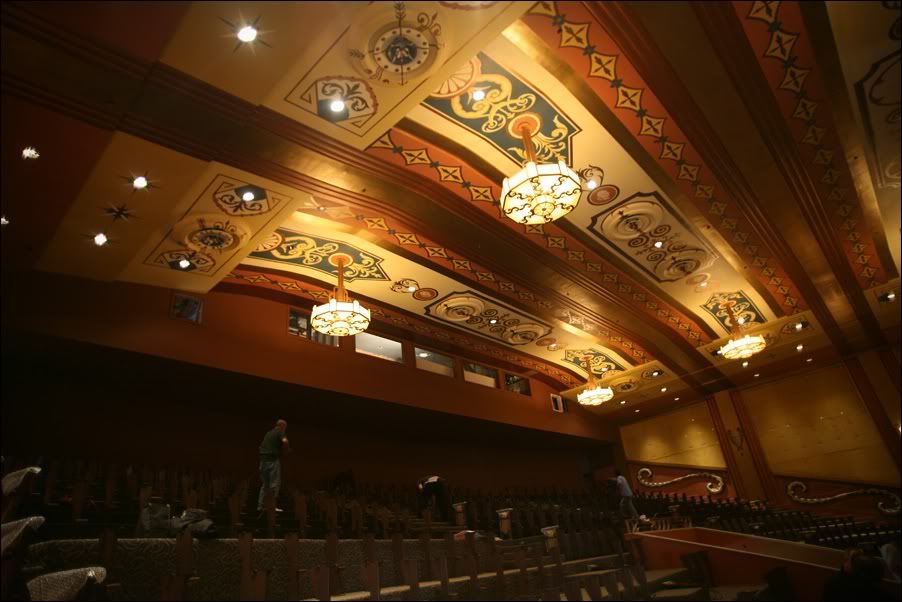 This week's cover story is on the amazing restoration of Napa's Uptown Theatre, and it's truly awe-inspiring to see—when people walk inside, they won't believe their eyes. Pictures can't possibly do it justice. Let's try anyway!
The view from the back row: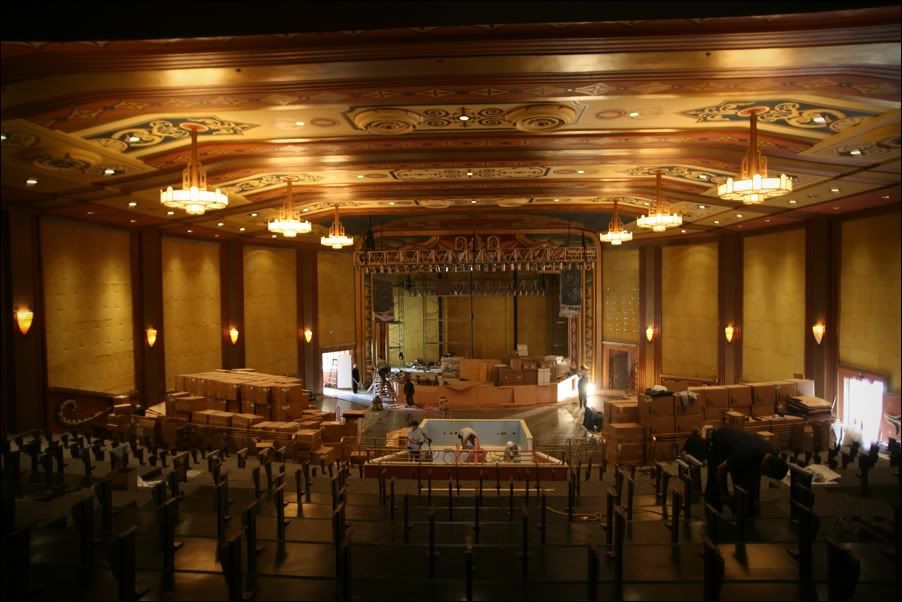 Love that seat detail: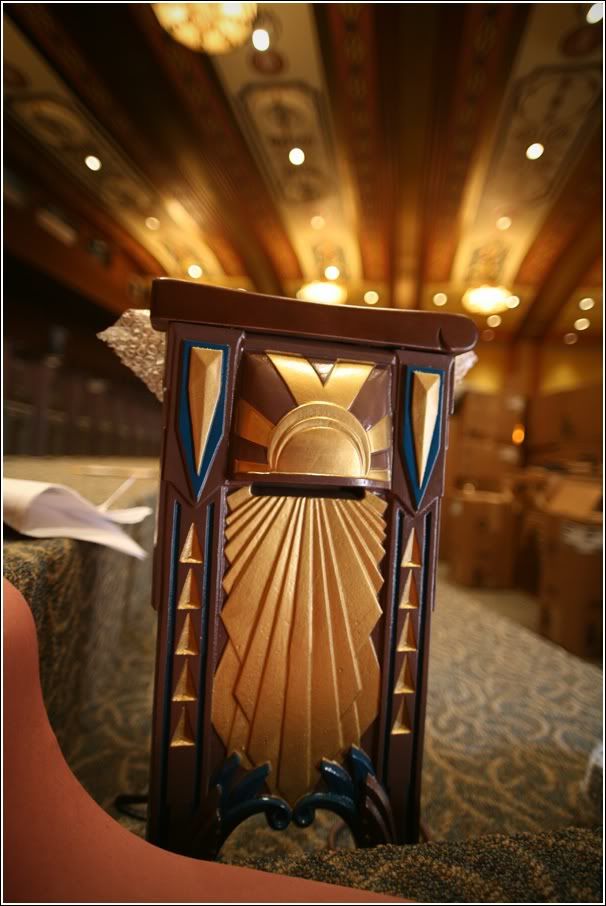 Behold, the ceiling mural! When originally completed in 1937, the outlines of the figures were raised just 1/16 of an inch. 72 years later, the restoration crew noticed those raised lines beneath the latex paint and eventually re-created this: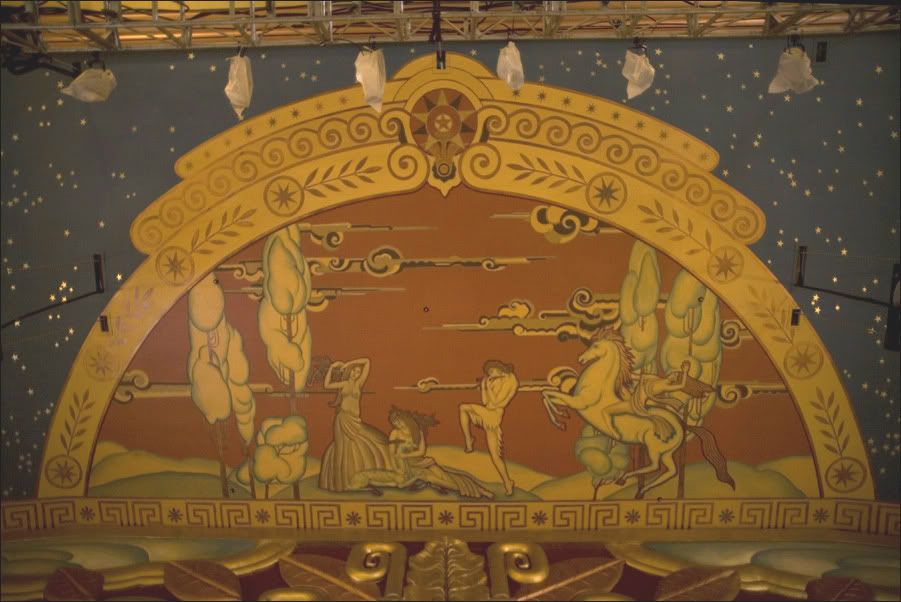 I couldn't help but take a photo of the underbelly of the theater, beneath the orchestra floor. Such a stark contrast to the beauty above: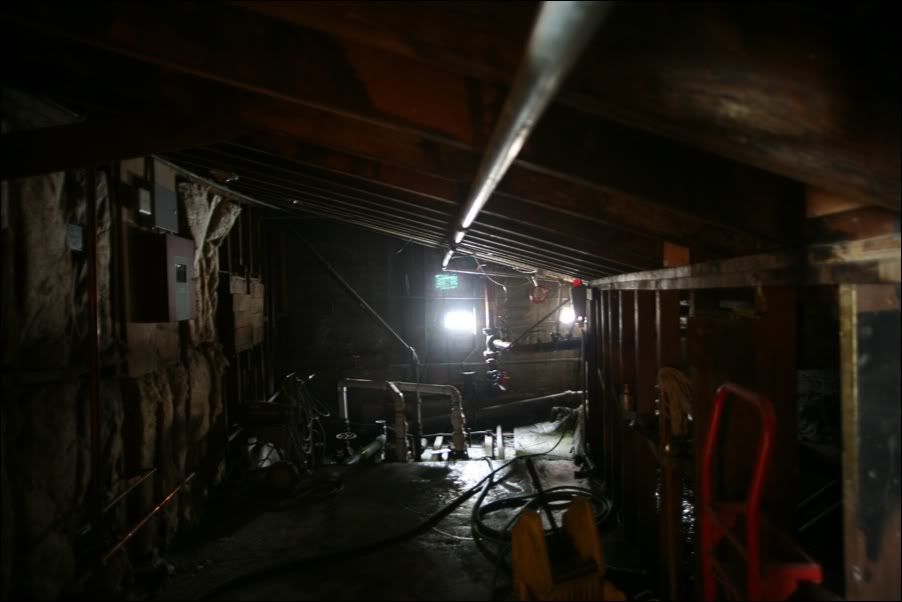 Painting the lobby:
View from the old projection booth: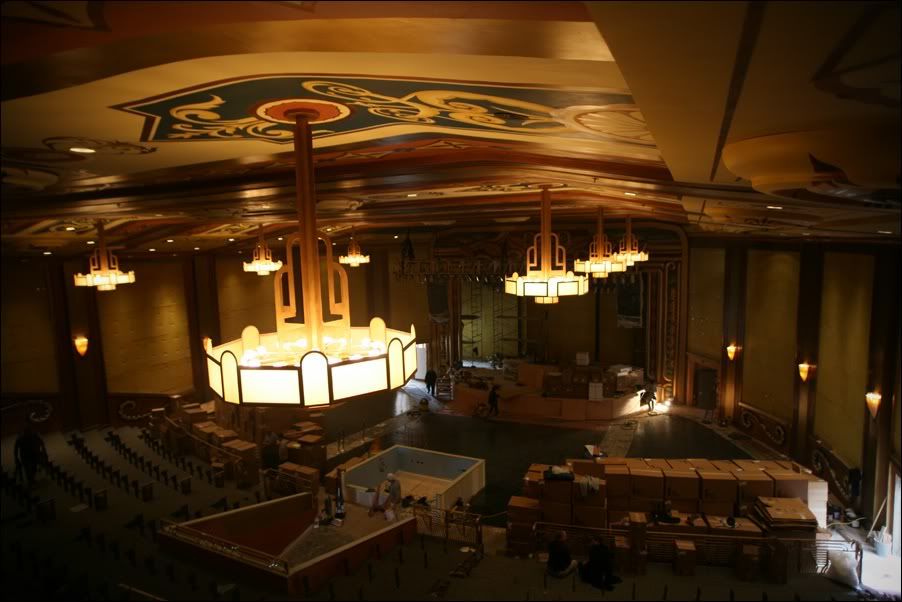 And one more glimpse of that ceiling. Amazing!
The Uptown's doors swing wide on May 14 with a grand opening party featuring Big Bad Voodoo Daddy. Read the full story of the restoration and reopening in this week's Bohemian, and check out the full lineup of acts over at the Uptown's official site.