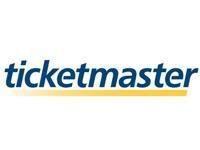 It might not make up for the hundreds of dollars grudgingly given them in exorbitant service charges over the years, but it nonetheless brings a huge smile to my face that Ticketmaster has recently been dumped by its parent company, LAC/InterActiveCorp.
Probably the most surprising fact of the split is that Ticketmaster is currently $750 million in debt.
So, just to get this straight: after charging service fees; after charging facility fees and convenience fees; after charging handling fees; after charging delivery fees—and perhaps most insanely of all, after actually charging a fee to print out your own tickets, on your own printer, at your own home—Ticketmaster is still $750 million in the hole?
I don't normally say things like this, but man, God bless the Internet and its equalized playing field for finally bringing down those fucking bastards.