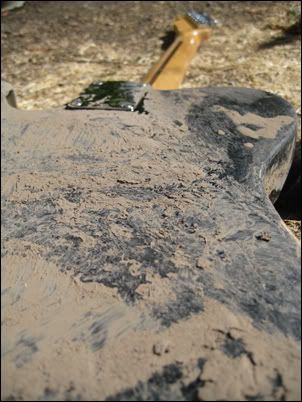 It's the end of the summer
Come to the time when we have to say goodbye
After watching seven different bands at Daredevils & Queens tonight, and after spending three days watching countless bands at the Insect Carnival last weekend, I have to say: summertime's elusive promise, that delicate combination of freedom and togetherness so impossible to contain, has come and delivered its sweet kiss just in the nick of time. Soon it will be October, and we'll spend our nights at home, and read Neil Gaiman novels and watch Richard Widmark movies, and talk about them to computer screens. But these last few weekends, at least, have been a last gasp of what living in Santa Rosa is all about.
It's hard to put into words, these shows at the Insect Carnival and Daredevils & Queens, aside from saying that they're probably best not put into words. They breathe, but how do you describe a breath? You inhale air, you exhale air. Right? Is it that simple?
The oldest of friends, the newest of strangers, the coldest of beers and the truest of bands. All under a sky just enough unclouded by city lights to allow a few stars to poke through. Shooting stars, even—the kind that you catch in their split-second streak, and when you discover that the person you're next to saw it too, for a moment you are bonded if not by the music or the laws of attraction than at least by the very fact that you're both under the same big sky.
The end of the summer means that people play John Prine and Jesus Lizard songs in the middle of a field, next to a mud pit full of naked people. The end of the summer means Jolie Holland ballads and clanging chains and bullhorns and a floor bending under the weight of people jumping up and down in rhythm. The end of the summer means sharing amps and sideways smiles and a hundred hugs. The end of the summer means a downtown alley full of people drinking free beer and fuck it if it's Coors.
And the end of the summer means that as the wig-wearing auctioneers of Wine Country Weekend raise money by clowning their own dead counterculture of the 1960s, there are walls both concrete and wooded, both inside city limits and out, where a new culture is constantly being reborn. Where fresh blood is funneled into art, and music, and community, and life, and where money does not rule all. I repeat: where money does not rule all.
So thanks to the bands, and the people like Travis and Bryce and Kyle, and the hordes of people in this town who know a good thing when they see it and who seize it while it lasts.