Things at a Country Music Show: First, there are lines! Long, long lines. A line for the barbeque stand stretched across the field, so I counted it. 145 people, all waiting in line! Then I looked to my left—another barbeque stand, another long line. The line for Coors, conspicuously, not so long. Did everyone sneak in flasks of Jack Daniels? Next there's the merch stand, with hot pink T-shirts reading "Country Girl… Wanna Shake It?," which belong to supporting act Luke Bryan. With the No. 1 Country Album this week, Bryan has the crowd in the palm of his hand for his set.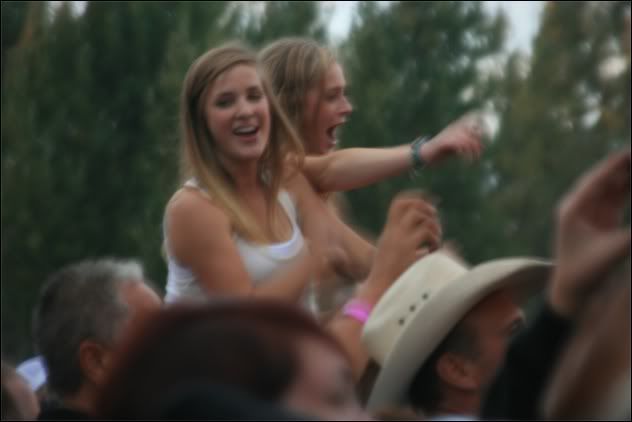 Bryan himself wore skin-tight jeans and a crystal-studded belt, and had enough spunk to fill a tractor tank. Sure, his songs are kinda corny (see: "Rain is a Good Thing"). But one can hand it to Bryan, because he bothers to check out Google Maps before he plays and works local sites into his songs. Case in point is "We Rode in Trucks," with the amended, Sonoma County-relevant line, "The Russian River washed away that California dirt." People ate it up! They also got on each others' shoulders, drank beer, and went "whoo-hoo."


Near the end of his set, Bryan's guitarist played the riff to "Hell's Bells," which led into his own hit "All My Friends Say," which then led into a friggin' verse and chorus of "Enter Sandman," by Metallica, and then back again into his own song, closing out the show. This would seem to be a trend in new country music—ending the show with a hard-rock song. Miranda Lambert did it last year with "I Love Rock and Roll"; Thompson Square, an opener, also did "I Love Rock and Roll" in medley with "Black Dog"; and Dierks Bentley would end his own set with an all-out punk song, serenading the riders of the mechanical bull.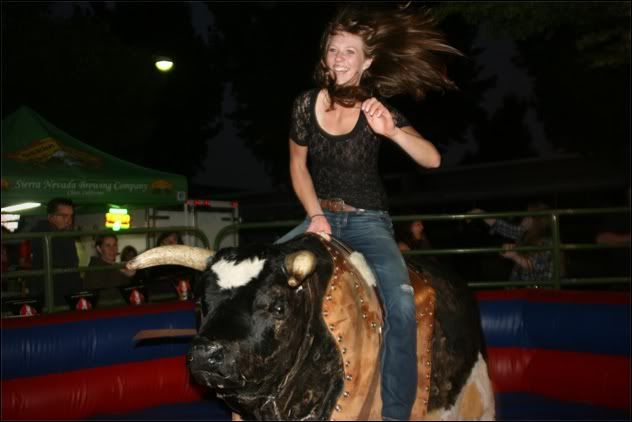 How 'bout that Dierks! "I wish you guys could see what we see up here," he told the crowd. "There's so many California country girls tonight!" Many of whom, of course, sang along to "Free and Easy" and "Trying to Stop You Leaving," two back-to-back hits early in the set. Dierks also ran circles around the stage, told stories about drinking in a local brewpub and took photos with fans. All in all, a well-played set, and those who missed it might have still heard it, because upon returning home, Facebook was logjammed with people complaining about hearing the music as far away as the SRJC and the Flamingo Hotel. Dierks for all, it seems.