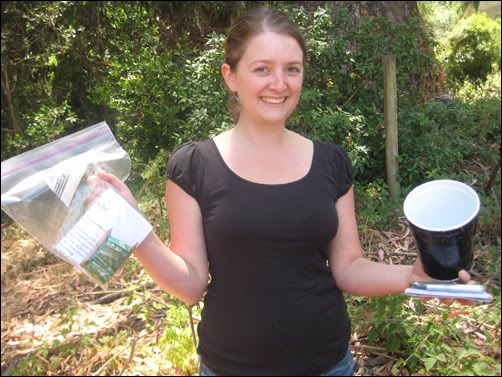 Let the treasure hunt begin!
Attention, ladies and gentlemen! In this week's Bohemian, we've announced a fun, free, interactive GPS-based treasure hunt in your own backyard. Jackie Johansen's article about the fast-spreading Geocaching craze inspired us to have a little fun of our own, so we've placed 10 BohoCaches around the outer limits of Sonoma, Napa and Marin. All you have to do is whip out your GPS, iPhone or compass, follow the latitude and longitude coordinates given, find the BohoCache, and claim your glory!
Once you find the BohoCache—it'll look like a small Tupperware container, with a notepad, pencil and small prize inside—you can replace the prize with something of equal or greater value, or simply leave it for the next person to find. Sign your name in the guestbook and leave whatever comment springs to mind, and leave it in the exact same place for the next person to find! Also, please leave comments below and tell us the stories of your adventures.
All the coordinates are printed in this week's Arcadia issue and given below. Most GPS devices use degrees and digital minutes, so that's how we've printed them. If you don't have a GPS device, you can download the Geocaching iPhone app for $10, which connects you to the vast worldwide Geocaching community (there's also a number of cheaper or free GPS apps available, and you can even kick it hella old-school and use a map and a compass). All Boho Caches have been placed in the near-vicinity of the subjects we've written about, so you shouldn't be veering too far away from that location in your search for the prize.
A couple of online tips are available for your hunt. For example, if your GPS device uses digital degrees instead of degrees and digital minutes, a very handy latitude / longitude converter is online here. And if you get really stumped, MapQuest has a latitude/longitude map here (use it only as a last resort!).
The Great Bohemian GPS Treasure Hunt! It's an fun thing to try out with friends, all it costs is gas money, and once you get better at it, you'll be hooked.Here's the coordinates:
—
Hamburger Ranch
N 38° 49.066'
W 123° 01.406'
Hint: Think under the grid.
—
Dry Creek Store
N 38° 39.287'
W 122° 55.338'
Hint: Watch your weight.
—
Spanish Flat
N 38° 32.034'
W 122° 13.683'
Hint: La cerveza mas fina.
—
Cavallo Point
N 37° 50.272'
W 122° 28.766'
Hint: Don't get too stumped.
—
Two Bird Café
N 38° 0.850'
W 122° 40.083'
Hint: Fill 'er up!
—
Dogtown
N 37° 56.487'
W 122° 42.291'
Hint: Crash the gate.
—
Humble Pie
N 38° 17.828'
W 122° 39.985'
Hint: T.R.S.V.O.T.O.O.E.
—
Gravity Hill
N 38° 20.616'
W 122° 36.888'
Hint: The cosmic vortex may cause your GPS to go haywire.
—
Café Les Jumelles
N 38° 28.019'
W 123° 0.659'
Hint: Sometimes I feel like I don't have a partner.
—
Hess Collection
N 38° 20.316′
W 122° 23.310′
Hint: Turn this mutha out.
—
Good luck!