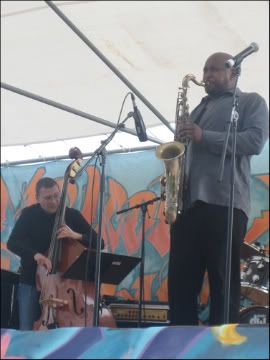 The Malcolm X Jazz and Arts Festival is a sprawling celebration of the life and teachings of Malcolm X, spread out over a large field and four tennis courts at San Antonio Park in an area of East Oakland known more for the nightly news than for daytime festivals. Sunday's celebration marked the ninth year of honoring Malcolm X's life and message, and the positive vibe throughout the park was one of community empowerment and self-esteem. The lineup, too, was outstanding, with two of the finest living tenor players in the world today, David Murray and Howard Wiley.
Around the perimeter, numerous booths and soapbox stages broadcast the message of self-determination. A banner with a cleverly modified BART ticket paid respects to Oscar Grant. The food court adjoined a popular hip-hop stage with mostly younger dancers, bands and MCs. A skateboarding and graffiti court was filled with murals, some painted on cardboard, some painted on car hoods. A large memorial for Richard Masato Aoki stood between the park stages, where festival co-founder Marcel Diallo's collective group Black New World alternated on the flatbed truck stage with headlining acts.
With all this activity, it pays to get there early. We arrived at San Antonio Park with a good four hours left of the day's festivities, but would find we'd already missed David Murray and Howard Wiley. Murray I've seen before in New York, but Wiley lives up to his sly surname; I interviewed the brawny tenor player five years ago, but I'm 0-for-3 on seeing him live.
Little did we know what was in store—a welcome surprise in the form of Abraham Burton.
Burton introduced himself to the mid-afternoon scene with a subtle and wordless introduction that exploded into fire and grace with his trio. Playing both intensely and thoughtfully, his explorations cast an upper-register Coltrane-like quality with an even more abstract edge—imagine if Coltrane had recorded for ESP-Disk. After soundchecking with the instantly recognizable first four notes of A Love Supreme, he dropped both "Naima" and another Coltrane original into the set, segueing through "A Night in Tunisia" and a handful of others.
Burton, who's recorded with a veritable who's-who of talented underdogs including Louis Hayes, Horace Tapscott and the fantastic Japanese trumpeter Terumasa Hino, said few words to the crowd—verbally, that is. His playing nonetheless spoke volumes on its own and his trio, with childhood blood brother Nasheet Waits on drums, washed over the congregation on the lawn. The backdrop of an empty lot, an abandoned church and the distant ocean slowly turned pasty and bright as the sun hung low. Laying in the grass, eyes closed, you'd swear you were at Newport in 1965.
More Photos Below.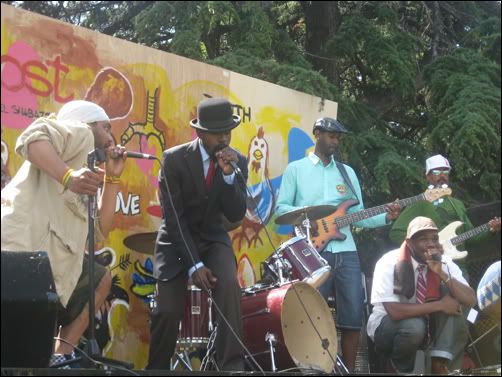 Black New World, whose frontman Marcel Diallo has been buying up property on Pine St. in the Bottoms to transform the neighborhood into a black cultural center. Later in the day, a different vocalist would recite a spoken word / jazz piece, "Piggy Down," about revenge on police officers from the black community. It sent a hush over the crowd.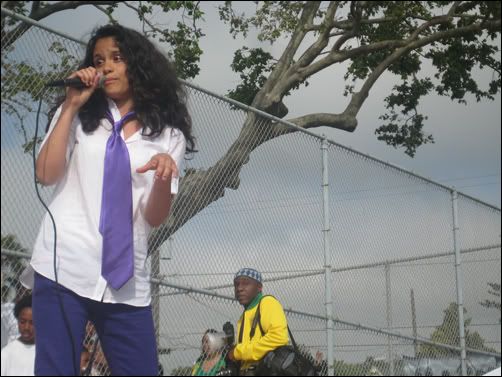 Special mention has to go to Pop Lyfe, a group of young kids who totally dominated, whether doing spot-on renditions of Estelle's "American Boy" or Freddie Hubbard's "Red Clay." I couldn't help but be bowled over at keyboardist Dillon Wiggins' natural talent, or to think that the singer, whose name I didn't catch, was destined to be a household name someday. Sure enough, Pop Lyfe is the brainchild of D'Wayne Wiggins from Tony Toni Toné, who's helped propel stars like Beyonce and Keyshia Cole to fame, and who gave the singer mad props at the end of the set. What's her name, D'Wayne?!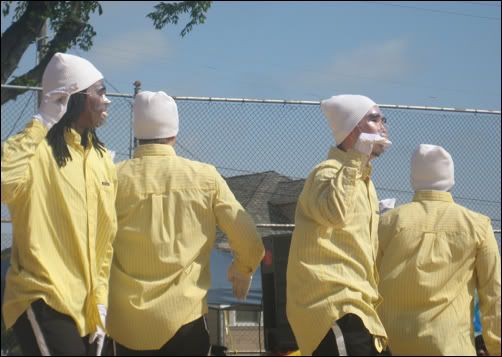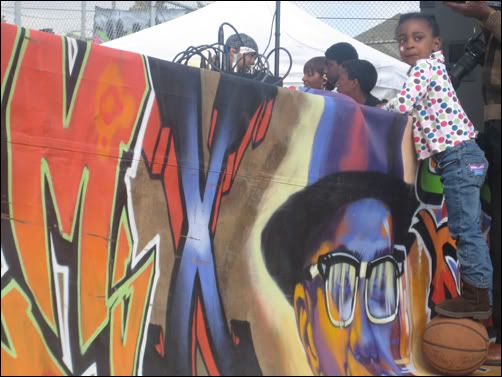 Kids of all ages—and heights—flocked to the hip-hop stage for a nonstop stream of rappers, singers, DJs and dancers.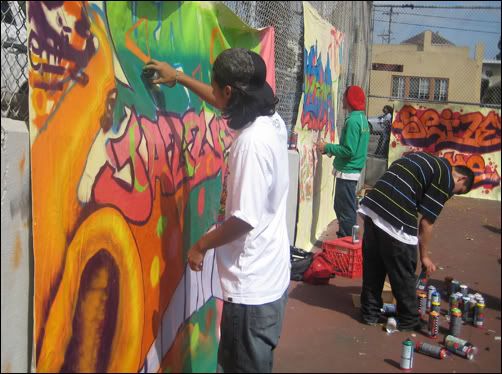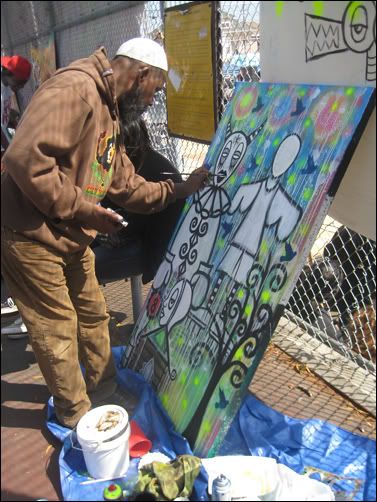 A small skating area was surrounded by some amazing muralists and graffiti artists.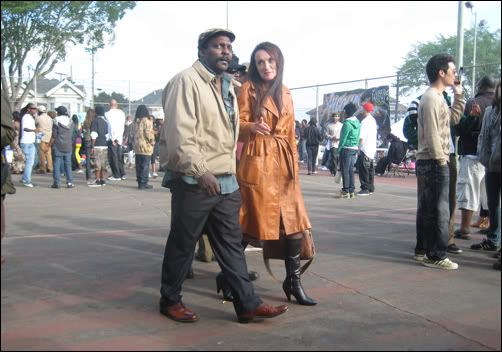 If you try to take a candid photo of David Murray, he notices.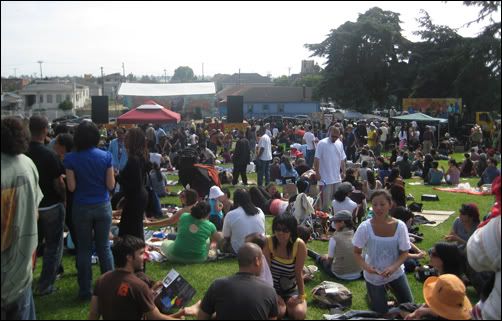 Thanks to the Eastside Arts Alliance and all who made it happen. Here's to next year!