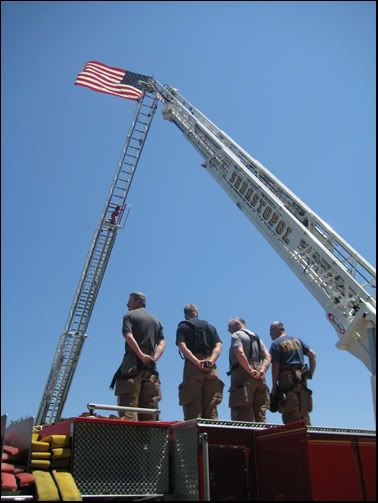 Hundreds gathered today along Mendocino Avenue to honor Christopher Gathercole, the Army Ranger from Santa Rosa who was killed during combat operations in Afghanistan last week.
Fire cranes were hoisted from either side of the avenue above the procession of vehicles as it crept towards Eggen & Lance Mortuary.
All traffic stopped as service vehicles parked at a diagonal in the center of the street, and drivers stepped out and removed their hats while Gathercole was carried into the funeral home.
Gathercole was 21 years old.