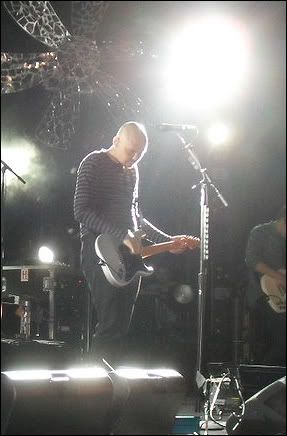 This Just In: Smashing Pumpkins are playing the Phoenix Theater in Petaluma on Wednesday, September 8.
The Phoenix is among the smallest venues that the band is playing on their current tour, which sees them visiting 17,000- and 18,000-capacity stadiums after they leave Petaluma. Founding member Billy Corgan is the only original member in Smashing Pumpkins. (He tends to ramble at Smashing Pumpkins shows.)
Tickets, at $40 a pop, go on sale to the general public this Saturday, 10am, via InTicketing. A 101.7-FM "The Fox" presale happens on Friday at 10am. If you really want to be guaranteed a ticket, lining up outside the Last Record Store in Santa Rosa for an old-fashioned cash-transaction hard ticket is recommended. The store opens at 10am.