Southern Culture on the Skids
June 24 @ 8:00 pm

-

11:30 pm
General Admission. All ages.
Southern Culture On The Skids has been consistently recording and touring around the world since its inception in 1983, when Rick Miller was a grad student at UNC-Chapel Hill. The current lineup (Dave Hartman – drums; Mary Huff – bass and vocals; Rick Miller – guitar and vocals) has been playing together for over 30 years. The band's musical journey has taken them from all-night NC house parties to late night network talk shows, and from performing at the base of Mt. Fuji in Japan to rockin' out for the inmates at NC Correctional Facilities. Their music has been featured in movies and TV, and used to sell everything from diamonds to pork sausage, and their legendary live shows are a testament to the therapeutic powers of foot-stomping, butt-shaking rock and roll.
SCOTS' DIY roots go all the way back to the days of making cassette demos in the dirt floor basement of the original band house. "It was a beat down house we found in the woods, covered in kudzu vines", Rick recalls. "We hunkered down there and came up with the sound and ideas we've been refining and tweaking ever since; a blue plate special of musical genres, all mixed together to give up new flavors and combinations."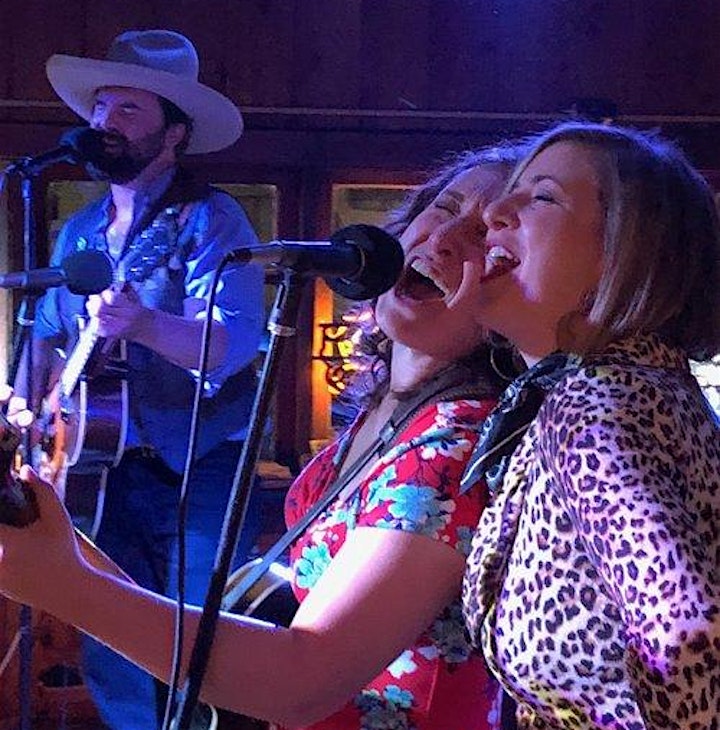 The Carolyn Sills Combo is proud to have won the 2018 Ameripolitan Award for Western Swing Group and have their hometown of Santa Cruz, CA, vote them the 2020 NEXTie Award winner for band of the year. Their new Marty Robbins-inspired album 'Return to El Paso' is steady on the Alt-Country and Americana radio charts and has received a nomination from the Academy of Western Artists for album of the year (along with their group of the year nomination). Known for their signature 'spaghetti western swing' style, they have been touring extensively throughout the US over the last few years, logging over 35,000 miles on their tour van. The Combo balances three part vocal harmonies with dueling guitar and non-pedal steel with witty, original songwriting. The band has shared the stage with the likes of Asleep at the Wheel, Riders in the Sky, Southern Culture on the Skids, Don Edwards and James Hand.
"The Carolyn Sills Combo is an all-around attention getter with their flawless brand of Americana meets Folk-Country." – No Depression