Songs of the Moon: A Multi-Genre Musical Celebration of the Lunar New Year
February 12 @ 11:00 am

-

12:15 pm
Join James Sokol to journey through an array of music – Broadway, pop, opera & more! – exploring the theme of the moon along the way.
Songs of the Moon: A Multi-Genre Musical Celebration of the Lunar New Year
Friday, February 12
11am-12:15pm (PST), 12-1:15pm (MST), 1-2:15pm (CST), 2-3:15pm (EST)
on Zoom
Whether Chinese Chunjie, Vietnamese Tet, Korean Solnal, Tibetan Losar or other, the Lunar New Year is celebrated in several Asian countries and communities around the world. On this day before the first new moon of the lunar calendar, join popular San Francisco Bay Area instructor James Sokol to journey through a diverse array of music – Broadway, pop, opera & more! – exploring the theme of the moon along the way. Audio & video clips bring the beauty of music into our discussion!
For more on the Lunar New Year, click here.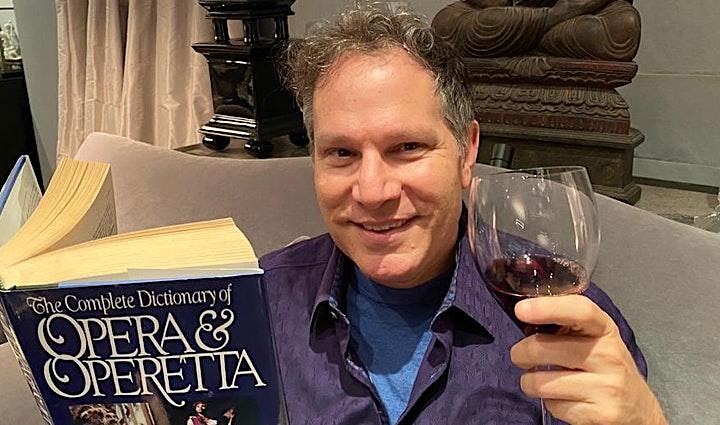 About James Sokol
James Sokol started in the opera world under the leadership of Beverly Sills at New York City Opera. After working on projects with the Opera Company of Philadelphia while in graduate school, Sokol moved west to work at San Francisco Opera. He is a former Executive Director of Pocket Opera and a Founding Member of the Singers Development Foundation. He has been teaching throughout the SF Bay Area for over 25-years including at San Francisco Opera, College of Marin, University of San Francisco's Fromm Institute, Santa Rosa Junior College, the Osher Lifelong Learning Institutes at Dominican University and Sonoma State University, and for several other organizations.
Sokol is the Director of the Kurland Center for Adult Learning & Living at the Osher Marin JCC (San Rafael, CA) where he is responsible for online & in-person programs. In addition, he curates and leads Cultural Arts Trips including the annual The Best of Broadway: Mostly Musicals trips to NYC, Exploring Opera trips to NYC and Santa Fe as well as general interest trips around the world. Favorite international destinations where he has taken groups include Cambodia, Czech Republic, France, Hungary, India, Italy, Morocco, The Netherlands, Romania, Spain, and Vietnam.

Tickets & Notes:
Early Bird Tickets ($5); available until noon (PST) on Wed, Feb 10th.
Regular Tickets ($12.50): available until 15-mins prior to the event to allow for proper set-up time.
All tickets are 1) are per device, not per person, on Zoom, and 2) are non-refundable & non-exchangeable.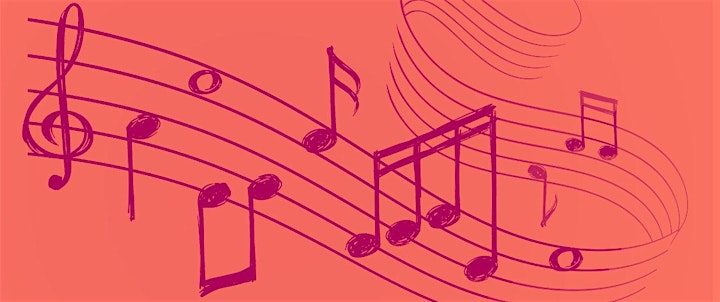 The Fine Print:
Fortunately, we've had very few issues, but just to be clear…
Your Zoom "Event Link": The Zoom event link will be emailed to you automatically within minutes after registration. To help it land in your "inbox," before registering, please add the following emails to your contacts:
Registrants are requested to make sure the email w/link has arrived within 30-minutes after registration. If the email does not arrive, please see "Troubleshooting" below.
The email w/link will be re-sent to all registrants about 2-hours prior to the event. (NB: However, if it landed somewhere other than in your inbox upon registration, it will probably do the same later.)
Troubleshooting: We will do our best to remedy any issues. Registrants who have NOT received the email w/link are asked to check their email "junk" and "spam" folders. If found, please move the email to your inbox. If the email/link is still not there, please contact James (see below) immediately.
Late Troubleshooting: We will try our best – but cannot guarantee – help with Zoom links to guests contacting James less than 2-hours prior to the event.
Live Only: In agreement with our guides, artists, instructors, special guests, etc., events are not recorded. Make-up sessions are unavailable. Credit/refund is not given for missed events.
Liability: While we will do our best to remedy any issues, The Osher Marin JCC & its Program Partners cannot be held responsible for 1) issues related to Eventbrite or Zoom, 2) ticket buyers not following the instructions above, nor 3) packing, shipping, or deliver services of food/beverages not received in time for tasting events.
Don't ya just hate "the fine print?!!"
Questions? Email James at [email protected]

Songs of… is created by the Osher Marin JCC (San Rafael, CA) and offered by the National JCC Adult & Senior Alliance. See below for a full list of Alliance Partners.
ALL ARE WELCOME to join in our activities! JCC members, non-members, those who live near or far, people of all backgrounds, faiths, ethnicities, hair styles, fashion choices, chocolate preferences, etc. "The more the merrier!"