Exploring Opera: Sensational Seville
January 25 @ 1:30 pm

-

3:00 pm
Join James Sokol for a musical journey thru Seville to see actual sites, discuss & watch clips of some of the operas set in these locations.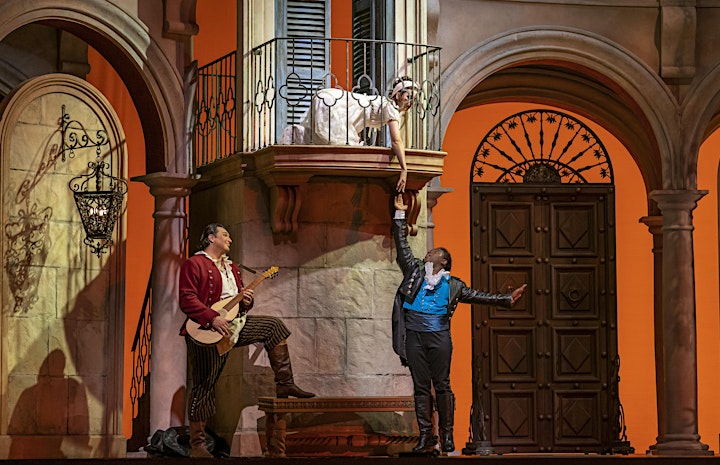 Exploring Opera: Sensational Seville
Mon, Jan 25, 2021
1:30-3:00pm (PST), 2:30-4:00pm (MST), 3:30-5:00pm (CST), 4:30-6:00pm (EST)
on Zoom
The glorious capital of Andalusia is the setting of more than 100 operas! Of course, there's Rossini's famous The Barber of ________ (can you fill in the blank?) with its sparkling vocal fireworks, but there are other works – some very famous, some lesser-known gems – by Bizet, Mozart, Verdi, and others with equally beautiful music.
Join popular San Francisco Bay Area opera appreciation instructor & Trip Leader James Sokol for an operatic journey though Seville, seeing the actual (or supposed) sites of a few of the works' settings and basking in video performance clips of some of these musical masterpieces! This is a wonderful series for the opera newcomer & the long-time fan!
Save! Purchase "Early Bird" or "Advance" tickets before the increase to regular pricing!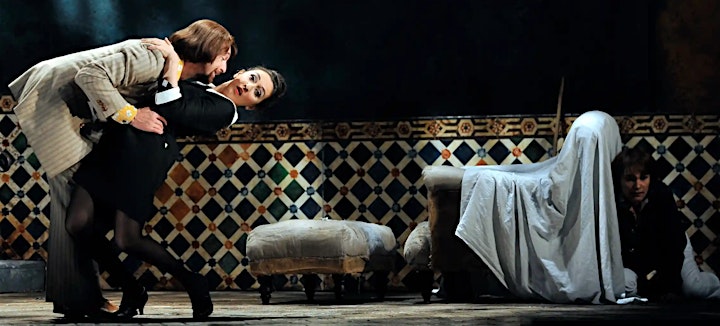 The Instructor:
James Sokol started in the opera world under the leadership of Beverly Sills at New York City Opera. After working on projects with the Opera Company of Philadelphia while in graduate school, Sokol moved west to work at San Francisco Opera. He is a former Executive Director of Pocket Opera and a Founding Member of the Singers Development Foundation. He has been teaching throughout the SF Bay Area for over 25-years. He is also the Director of the Kurland Center for Adult Learning & Living at the Osher Marin JCC (San Rafael, CA).
Tickets* & Notes:
Early Bird Ticket: $12.50 – available until noon (PST) on Mon, Jan 17.
Advance Ticket: $15 – available until noon (PST) on Sun, Jan 24.
Regular Ticket: $20 – available until 9:30am on Mon, Jan 25.**
*All tickets are 1) are per device, not per person on Zoom, and 2) are non-refundable & non-exchangeable.
** Tickets are not available after 9:30am (PST) on Mon, Jan 25.
The Fine Print:
Fortunately, we've had very few issues, but just to be clear…
Getting Your Zoom Event Link:
Event Registration: Whether or not already registered with a Zoom account, ticket buyers to this event will need to complete a Zoom event registration. Two days prior to the event, an email with an event registration link will be emailed to all ticket buyers via Eventbrite. Tickets buyers must use the link to register (at no additional cost) for the actual Zoom event online and are encouraged to do so immediately upon receipt of the email. It's simple: one click, add your name & email, one more click – done!
Name & Email: The name & email used for the Eventbrite ticket purchase must be used for the Zoom event registration. Using a different name or email may prevent registration recognition and, therefore, prevent the buyer from entering the event.
Event Link: After submitting the Zoom event registration, Zoom will automatically send a unique link to the buyer to be used to join the virtual tasting
Troubleshooting: We will do our best to remedy any issues. Ticket buyers who have completed Zoom event registration, but NOT received the Zoom event link should contact James (see below) before 5:00pm (PST) on the day prior to the event to allow proper time to find a solution.
Late Troubleshooting: We will try our best to – but cannot guarantee – help with Zoom event registration/links to guests contacting James after 5:00pm (PST) on the day prior to the event.
Live Only: As with most live lectures, tours, performances, etc., events are not recorded. Make-up sessions are unavailable. Credit/refund is not given for missed events.
Liability: While we will do our best to remedy any issues, The Osher Marin JCC & its Program Partners cannot be held responsible for 1) issues related to Eventbrite or Zoom, 2) ticket buyers not following the instructions above, nor 3) packing/shipping/deliver services of food/beverages not received in time for tasting events.
Questions? Email James at [email protected]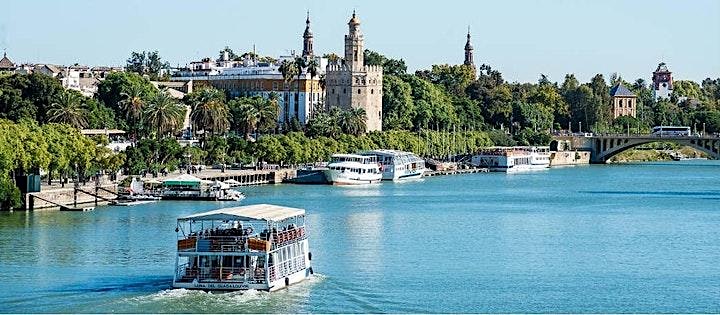 Another Perspective:
For a different look at Seville — its history, sites & more — join us for one or more of our "visits" with a terrific, professional, local guide in our series, Still Traveling: Sensational Seville. For details & tickets, click here.

Exploring Opera is created by the Osher Marin JCC (San Rafael, CA) and offered by the National JCC Adult & Senior Alliance. See below for a full list of Alliance Partners.
ALL ARE WELCOME to join in our activities! JCC members, non-members, those who live near or far, people of all backgrounds, faiths, ethnicities, hair styles, fashion choices, chocolate preferences, etc. "The more the merrier!"